The Ultimate Tarot Journal You Never Knew You Needed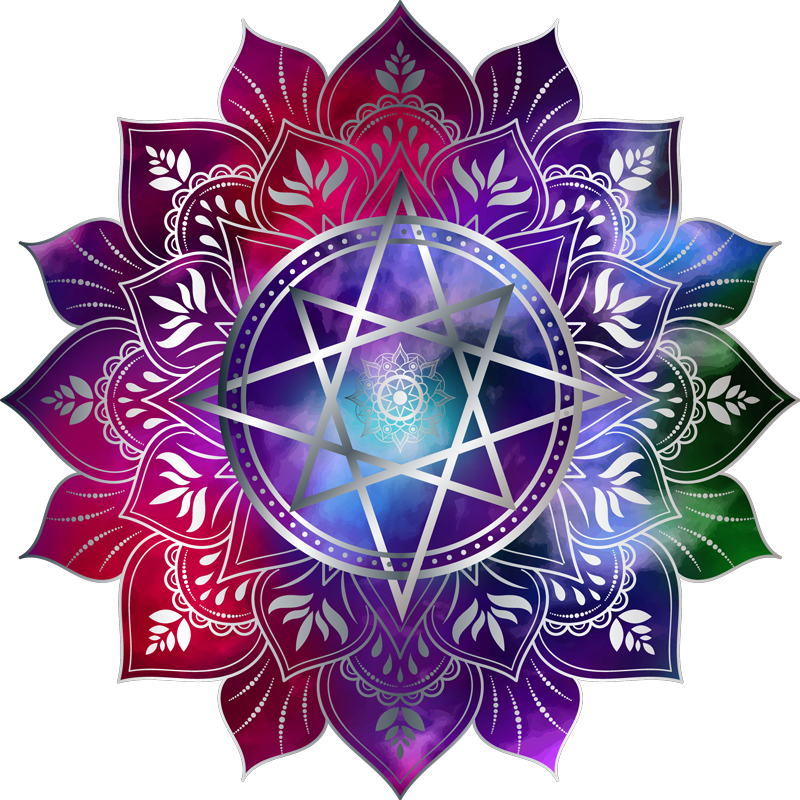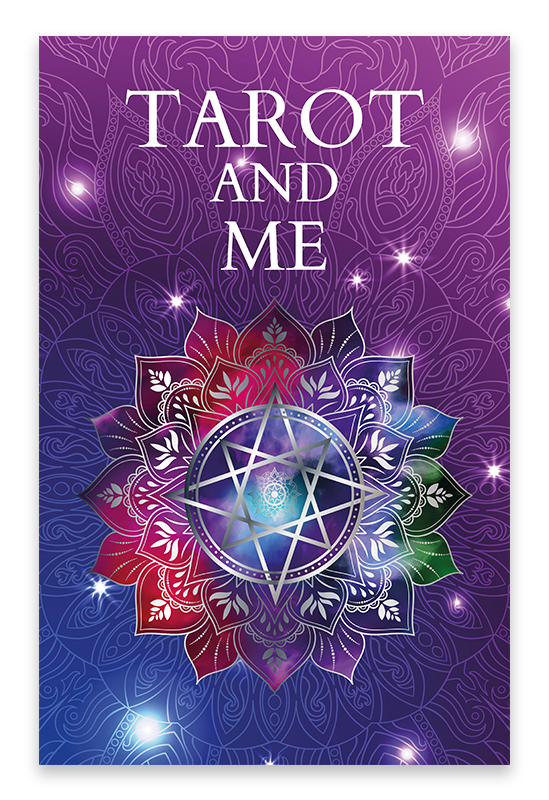 An innovative tarot journal
designed by a tarot reader
For ALL tarot readers and enthusiasts!
Tarot And Me is an organized journal to capture all your tarot card meanings, knowledge, and insights, in one place.
No more half-written-in notebooks, smatterings of sticky notes, and scribbles on bits of paper adorning workspaces, cars, bags, or on the floor.
Tarot And Me' is a unique tool to help organize your thoughts, capture your interpretations, and keep all of your tarot information in one place. Tarot communities have been looking for a book like this to help with their journey in learning the art of tarot.
A Preview of the Tarot Journal
Consisting of a generous 333 pages, The built-in color-coded tabs are great for quickly finding and accessing different sections.
Each Major Arcana card has 4 x full-size pages

Each Minor Arcana has 2 x full-size pages

Each of the Court Cards has 4 x full-size pages
AND
Pages to create and capture:
Notes with plain and lined pages
The Story behind the
Tarot and Me Journal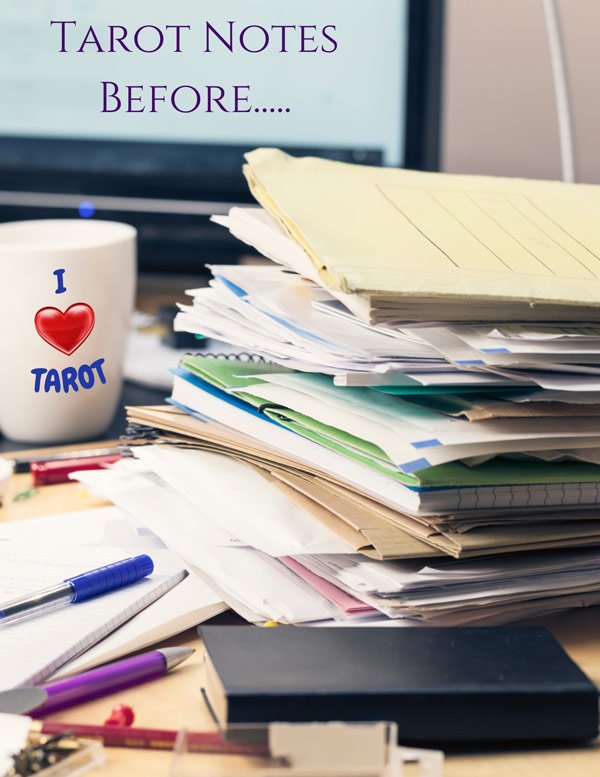 Tarot and Me was a journal made out of necessity. Over the years of reading the cards, taking various courses, listening to different readers, and writing down interpretations of each card, I had accumulated two rather large boxes of notes. Half-filled in notebooks, bits of paper, sticky notes, manuals, workbooks – you name it, I got it. It didn't even include all the notes on my phone (sigh)
I didn't have a central place to store all this information and be able to access it quickly. All the notes were jumbled up, not in an order that made sense and I just sat there thinking, about what to do. I love using my planner (yes, I am that old) but even then, other important and essential pages were dominating my binder, and adding in more than 78 pages was going to force some of those out.
I scoured the internet and bookstores to find a journal that was tarot centric. A place to put all my data and be able to add to it. There were a lot of journals out there, but nothing quite hit the spot.
I had to create one myself. At the end of November 2021, I had begun crafting what I wanted in the book and how it would look. The layout, colors, black and white, sections, plenty of space – it needed lots of room.
August 2022, Tarot and Me was published. My first ever 'book.'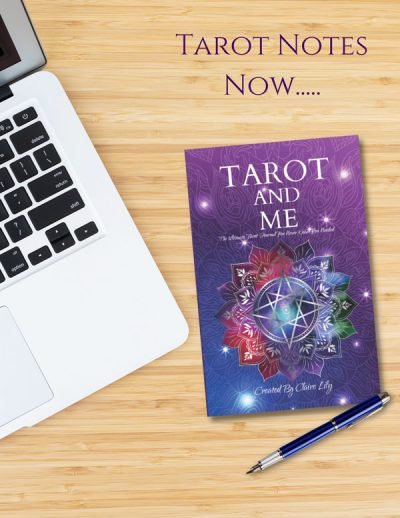 What fans are saying
I am ecstatic with the journal book. Just this morning I had to do a tarot reading… needed some info from my notes…God only knows what book I placed the notes in…who the hell has time to research….anyway I was just saying to myself (I talk a lot to myself) if it was in Claires journal it would be at my fingertips…. so now I am on a mission for a one stop shop and that is Claire Lily's journal!! I can not thank you enough for making my life easier!! What a Blessing! You rock girl!! I recommend this journal to anyone involved in the tarot arts. It will save you time and your sanity!
This is exactly what I have been searching for and I've searched and bought many but never completely happy with them. I'm always jotting things down (like websites, books, and notes) and losing them but this has a spot for everything. This is not your "typical" journal. This is more like creating your own Tarot book. I love is that it's not deck specific and the color coded edges for the specific suit makes it quick and easy to find the card to start your adventure in journaling. Definitely designed for you to create your own personal relationship with Tarot.
This is so well done and is just what I was looking for! Highly recommended
This book taught me many aspects of tarot that I had previously not known. The book is fun and organized for daily practice and digging deeper into tarot meanings. I highly recommend this book!!!
I really love how this journal is laid out. Unlike most tarot journals that have very forced and formulaic prompts, this is very open. The pages are not lined, so you aren't forced to make a list or write sentences. The Majors have pages that remind me of idea mapping that I learned in school, which is SO helpful! I can draw bubble diagrams on each page to connect my thoughts so that my tarot definitions will click for ME. Love this. Get this journal so you can save all your tips and ticks for tarot in one place, in a way that makes sense in your mind.
At last one place to keep all my notes and intuitive thoughts about each Tarot card. Claire Lily's journal "Tarot and Me" is ideal and would make the perfect gift for any Tarot enthusiast.